Mountain summer on the Marchlhof Farm
Summer holiday & hiking in Obertauern & in the Salzburger Sportwelt
The region between the Radstädter Tauern and the Dachstein has lots of hiking tours and natural treasures to offer. Rocky peaks and gentle alpine meadows entice you to pleasure hiking and mountain climbing. In the valleys there are fabulous cycle & e-bike trails. On hot summer days you'll find refreshing & cooling adventures in the nearby bathing lakes and outdoor pools or rafting on the Enns river. Here at the Marchlhof we're on hand to give you personal tips regarding the wealth on activities on offer in and around Untertauern, Obertauern und Radstadt.
Hiking in Radstadt & Obertauern
Gentle walks to high alpine trails
A wealth of alpine huts open for refreshment in Salzburg
Well-signposted tours
Highlight for families: Gnadenalm & "Alles Alm"- family adventure trail with play stations
Right in front of our farm you'll find access to the cycle & walking path along the Taurach to the Wildlife & Leisure Park
Hiking using cable cars on the Grünwaldkopfbahn & Hochalmbahn in Obertauern: one free journey with the SalzburgerLand Card
Breathtaking view & 360° panorama on the Rossbrand accessible by foot or by car
Salzburger Almenweg leads through Obertauern & Radstadt
Varied summer weekly programme in Obertauern, organised by NAC – Northern Alps Collective
With the free WanderbusCard (available on the farm) your travel on the bus for € 1,00 per journey, the bus stop is located 50 m in front of the farm
Further summer activities
Sport, fun & games for all ages
Cycling, E-biking & Mountain biking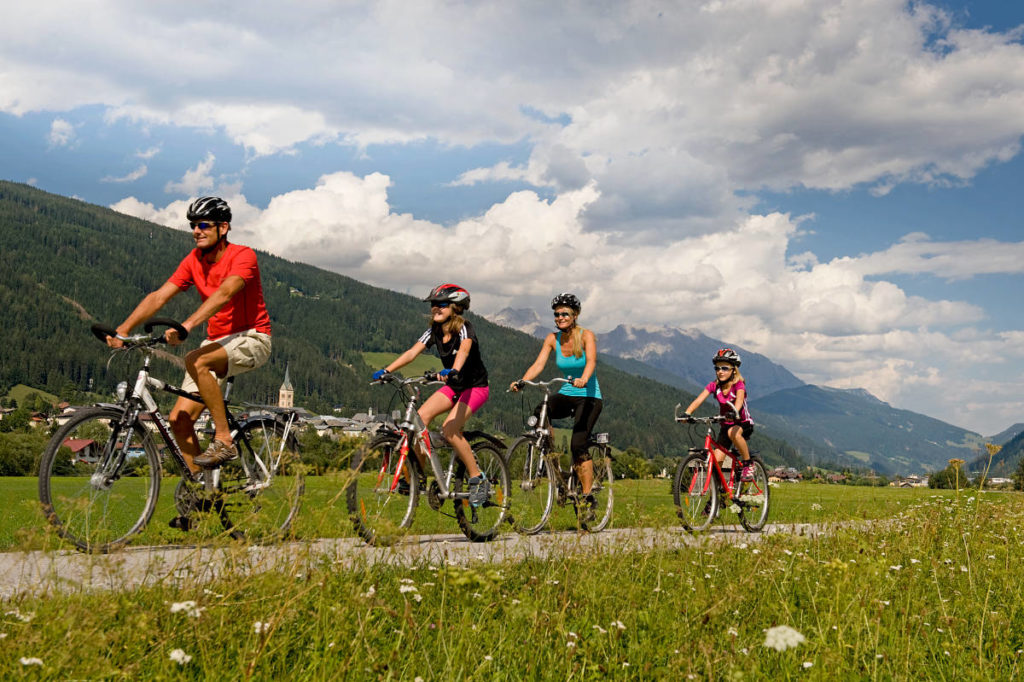 A wealth of cycle path & signposted network of mountain bike trails in Salzburger Land (approx. 250 km)
A variety of height profiles & levels of difficulty

Family cycle path "Enns Cycle Path", e-bike routes
Charging station for e-bikes in Radstadt
Stoneman Taurista Bike trail: 3 stages, 123 km, 4,500 m elevation gain & 360° panorama
Mountain skyving in Obertauern
Lifts in operation in summer for bikers in Obertauern
Swimming fun for families & paradise for anglers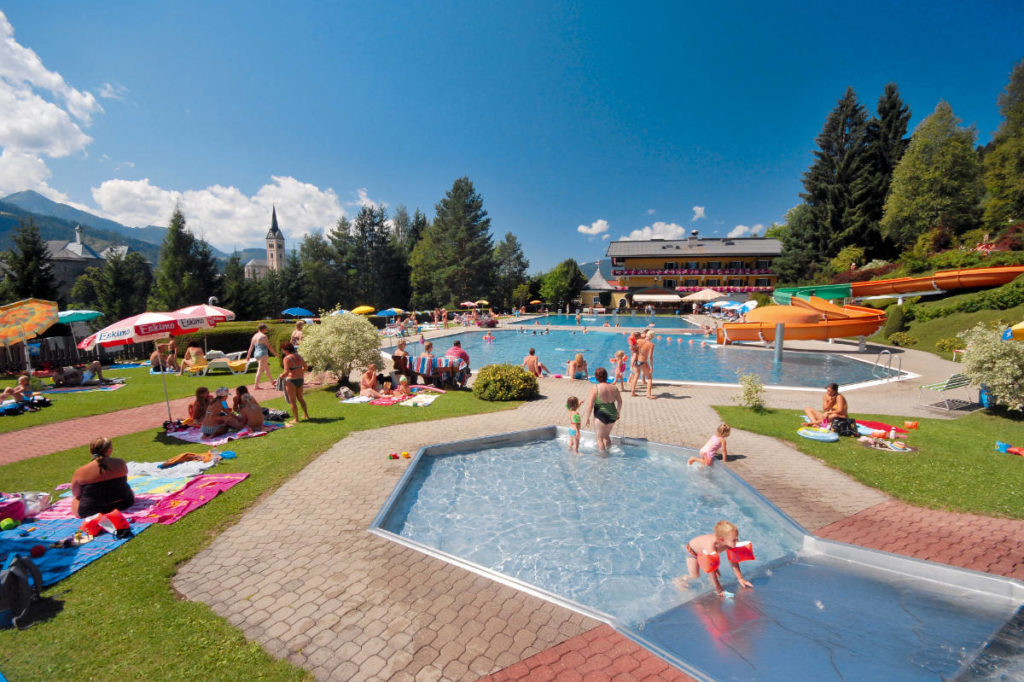 There are lots of bathing lakes & outdoor pools in the vicinity: Untertauern bathin lake, Alpine pool in Radstadt with 2 pools, toddlers' pool, slide, Reitecksee Lake in Reitdorf, Adventure Bathing Lake in Eben, Rohrsee Lake in Flachauwinkl,...
Adventure Thermal Spa Amadé in Altenmarkt with looping slide, indoor & outdoor areas, sports pool, large sauna area – open every day all year round
Stand up paddling in Obertauern
Possibilities for fishing in Obertauern & at the Wildlife & Leisure Park in Untertauern (just 1 km away)
exciting rounds & Matches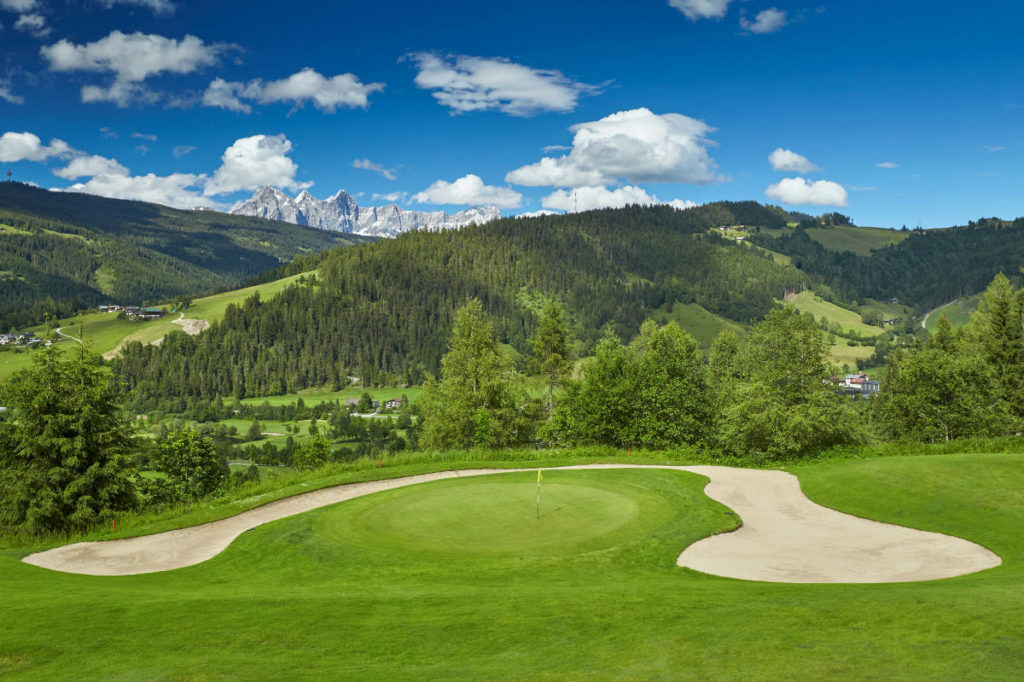 Golf Club Radstadt with 18 hole championship course & 9 hole compact course, golf cable car "Birdie-Jet", covered driving range & small club bistro
Further golf courses in the region, e.g. Open Golf St. Johann-Alpendorf, GCC Dachstein-Tauern, Golf Club Zell am See-Kaprun
A number of tennis courts in the surrounding area, e.g. at the Sports Centre in Radstadt, in Obertauern & Enns Valley
Crazy golf course in Radstadt at the sports centre
Gentler & action-packed activities amid nature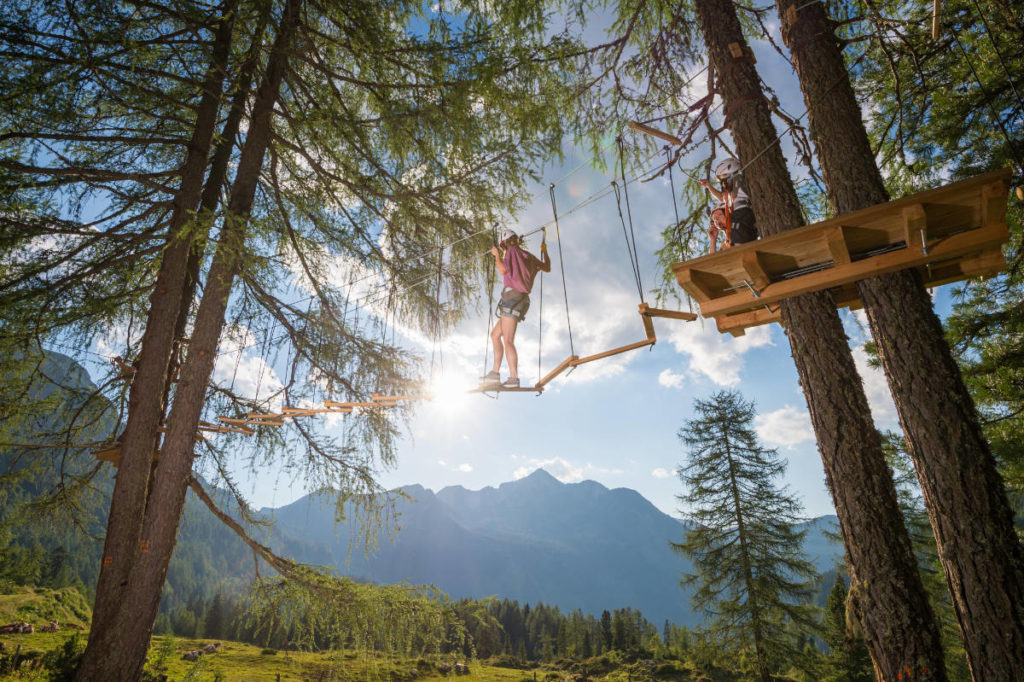 Horse-riding available at the Postgut in Tweng & at the Gut Weissenhof in Radstadt
Wildlife & Leisure Park in Untertauern with children's playground, large fishing pond, a number of wild animals to look at (mouflons, goats, deer, stags, ducks …), Wildlife Park Restaurant & Fishing Hut for refreshments
Alpine ropes course in Obertauern (open Fridays & Saturdays from 1.00 – 5.00 pm), no booking required
Rafting, canyoning, kayaking, paragliding, mountain go-karting etc.
The SalzburgerLand Card makes your holiday in Salzburger Land really worth it: you receive free admission to over 180 sights & attractions and a wealth of discounts. The card can be purchased for 6 or 12 days here on our farm.